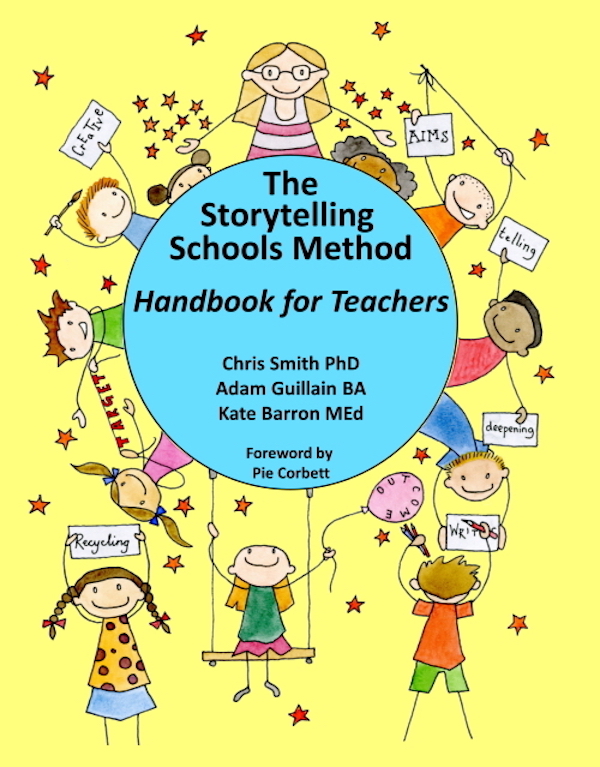 The Storytelling Schools Method - Handbook for Teachers
Chris Smith PhD, Adam Guillain BA and Kate Barron MEd
Storytelling Schools is a tried and tested methodology for learning. It combines oracy, creativity and literacy into a single educational model. At its heart is fluent communication. Students learn to be storytellers, performing fiction and non-fiction pieces as a way of internalising language, structure and meaning in a simple and engaging way.
The first Storytelling Schools handbook was published in 2013. Since then, the method has been adopted in hundreds of schools across the UK and beyond. This new handbook includes a range of new insights and approaches which have evolved over these seven years.
The handbook is aimed at early years, primary school and middle school teachers as well as home educators.
It will show you how to:
Tell stories to your students
Teach your students to retell the stories
Link the stories to creative arts and creative writing
Apply the method to non-fiction communication
Apply the method across the curriculum
Create new stories from old.
If you would like to order more than ten copies for your school or partnership then contact us directly for bulk order discounts.
Price £24.99 Published: 2020, Twinberrow Publishing.