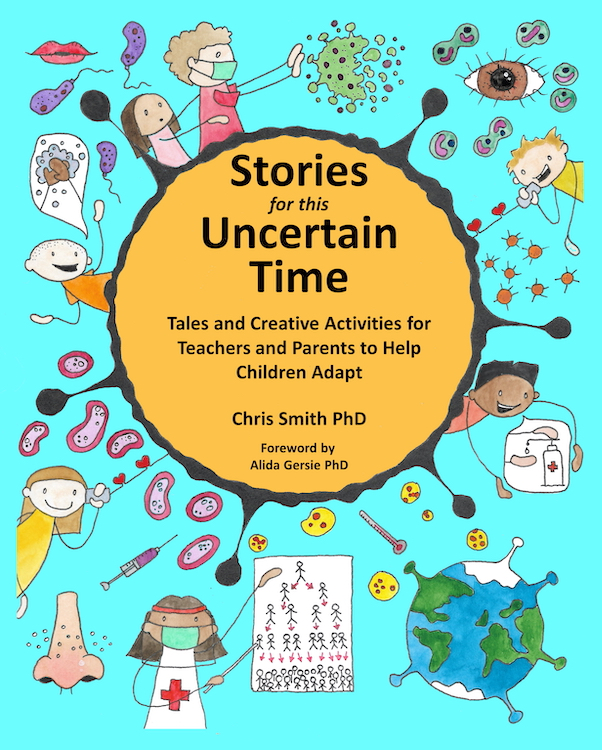 For every book sold we will donate £1 to UNICEF's global COVID-19 programme.
Stories for this Uncertain Time: Tales and Creative Activities for Teachers and Parents to help Children Adapt
With foreword by Alida Gersie PhD
All around the world children are learning to adapt to the new realities of the COVID-19 pandemic. This story collection offers a way for parents and teachers to help them, providing stories which will enable the child to better understand the science of the pandemic, their own personal responses, and the key behaviours that can keep them and their communities safer. Many of the stories are tried and tested teaching aids drawn from previous Storytelling Schools collections. Others have been created and adapted for this volume.
Each story comes with a set of suggested activities to promote learning about both the science of COVID and suitable ways to respond. The book includes a clear and practical framework to help parents and teachers develop resilience in their children.
The book is suitable for teachers, home educators and parents of primary age children. For bulk purchase discounts please contact us directly.
Chris Smith PhD is Founding Director of Storytelling Schools Ltd.
Price £14.99 Published: 2020, Twinberrow Publishing.