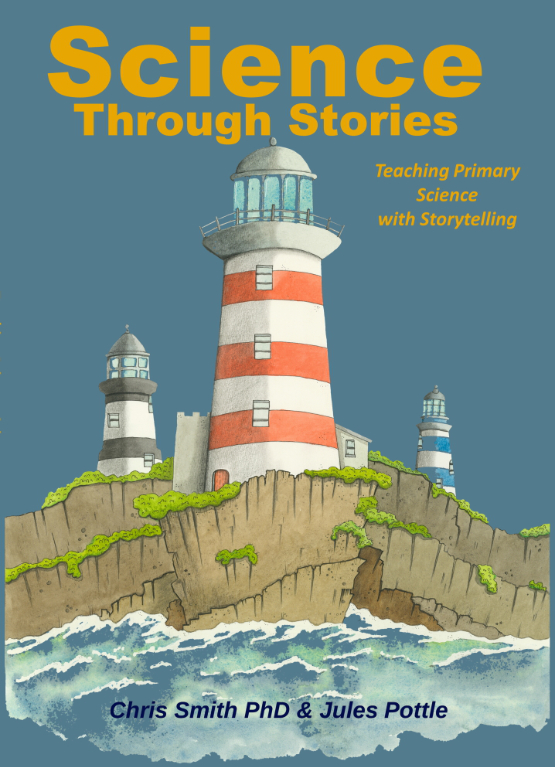 Chris Smith PhD and Jules Pottle
How do you bring science to life?
How can you put science at the heart of a creative curriculum?
Through stories of course!
This collection is specifically designed to teach primary science with strong links to English and the national curriculum, and follow-up activities suggested for each topic. These stories have all been classroom tested and are written in a storytelling voice for ease of use. This innovative approach to science will enliven your classroom.
This book includes:
- an introduction to the Storytelling Schools Method and tips in telling
- how to use stories as a springboard for teaching Primary Science and English
- 29 stories linked to Biology, Chemistry and Physics
- numerous activities linked to the topics
- ways to encourage reluctant learners through storytelling.
The book is suitable for teachers, home educators and parents of primary age children. For bulk purchase discounts please contact us directly.
Price £24.99 Published: 2022, Twinberrow Publishing.
ISBN-13 ‏ : ‎ 979-8499819708