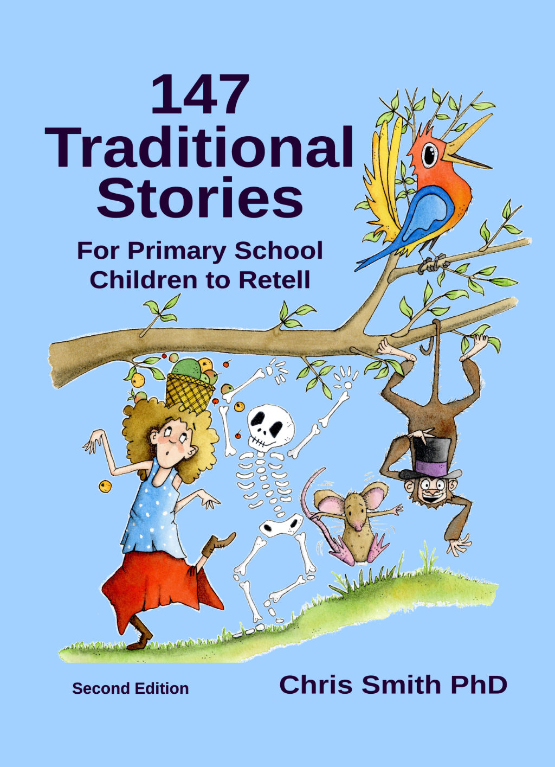 147 Traditional Stories for Primary School Children to Retell
This is the perfect collection for any teacher who needs a sourcebook of great traditional stories for children aged 5-11 to work from. The book is a handy one-stop shop of 147 traditional stories to retell, with an index linking all the stories to topics, values, plot types, genre, age group and country of origin.
The stories come with an extensive sources and alternate print and web versions for teachers to use when working with the stories. All are written in the storyteller's voice for easy retelling by teachers and students.
We produced this collection in response to teachers' continuing requests for help in finding the right stories for the right topic. Now you can do it yourself!
If you would like to order more than ten copies for your school or partnership then contact us directly for bulk order discounts.
Price £27.99 Published: 2021, Twinberrow Publishing.