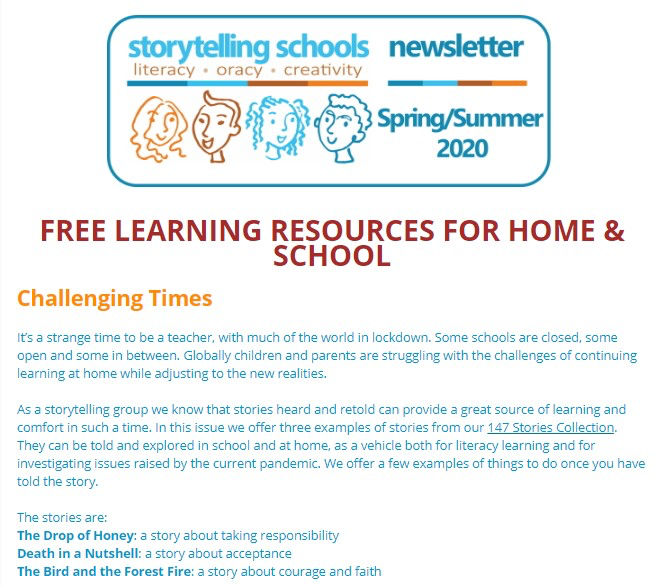 Here's our recent newsletter with the text of three stories you can use to explore the themes of social responsibility, acceptance and perseverance. Click here for the full text.
If you want to know about how to teach students to tell these stories from memory click here.
If you would like more ideas about things to do with the stories click here.